It's about being clearer, not working harder!
By working on yourself you will manage all outcomes.
You understand that you have reached the level in your career where doing a great job, is not enough to get promoted, signed for a permanent role or become the great manager you always wanted to work for.
The 'thing' that gets in the way of high achievers who focussed on delivering top results is miscommunication.
The reason it affects you is that you have been too busy doing a great job, therefore, didn't realise that the internal politics were sprouting around you far quicker than expected. Now it is sucking the energy out of your day at work, makes you feel like you're not going anywhere, or it's not making sense, and soon slowing down your progression?
Yes, well in both cases, what you need is support before you lose confidence in yourself and start doubting your abilities. The good news is that's where I will assist you.
By the way; nobody teaches you how to handle internal politics or that it even exists until you encounter it, so no need to beat yourself up about this you were not trained to see it coming.
Now, the likelihood is that you became aware of this internal politics during the promotion process and by wondering why this guy or girl got promoted and not you when you are the better candidate.
The good thing is that if it this happened, it means you have reached a professional level where your company looks at which employee they wish to invest in, and you can maximise this potential by coaching and creating your personal brand which will pay off by making the difference in both promotion and pay moving forwards.
The main topics I work with my clients on are:
Overcoming the career plateau (when being nice and doing your job doesn't cut it anymore)
Starting a new job (not making the same mistakes, starting off right and making a great early impression).
Dealing with discord (Boss or colleagues don't seem to like you, what should you do?)
Time management and resource allocation (Feeling like you have two full-time jobs to fit in the day between your day job and the internal politics.)
Putting yourself at the top of the agenda (You want to prepare for the next promotion run and don't hear from your boss: "We'll work on it over the next 12 months.")
Personal Brand Success (You were told you must work on your Personal Brand/self to succeed).
Not understanding internal politics, therefore, being unable to navigate it effectively.
And so on … If your reason is not listed above, drop me an email to ask me about it, I'll give free advice on the spot to clarify if and how I can assist you.
All that said: you're on the right website, my extensive experience in coaching and internal politics will serve you well and assist you in meeting your maximum potential.
Now let's look at what you'll get with my personal brand coaching:
You will be proud of the image others have of you (what they say about you when you're not in the room).
You will learn to detach from the emotional side of professional relationships
You will gain self-esteem by controlling your career
It will make communicating with your boss and peers an enjoyable game.
You will excel in communication by getting what you want out of them.
You will learn to make it your choice every time and every day.
You will become one of the highly successful people and overtake them on your chosen career path.
Please remember, you are the one in control of your brand and if you don't invest in it, why should anybody else? It is your responsibility to develop your personal brand and align it to where you want to get to in your career.
My approach to Personal Brand coaching includes a focus on your written, verbal and presentation styles and skills. Through focusing on these areas, we will work on to give you full control over the outcome of your professional life.
Let me clarify this a little more: On the written style, you'll learn how to control the outcome of the emails or communications you send and get your wished-for outcome. I have to admit this one is my favourite. Such a great feeling when you receive that email back with precisely the outcome you strove to achieve through your original email.
On the verbal style, you'll learn what to do to get understood and deliver on the company's or boss' expectations (once again I'm not talking about doing your job as I already know you're great at it). Quick tips: less is more and never assume anything.
On the presentation style, here I won't tell you how to dress up (even if I would enjoy that), we will work on the way you see yourself and get you to realise that not only you have everything you need to succeed but a lot more to play with. My trick: I'll show you a picture or describe the new you at your second or third session.
We will go through each aspect of your personal brand and spend the appropriate time where we agree it is most needed for you to navigate the internal politics like a pro.
During each coaching session, we will dive a little deeper in on the topic that you brought to the session to ensure that all the changes initiated are aligned with your objective(s) and anchored for the long term.
On completion of your coaching project, you will:
Have the strong mindset that enables you to make the right choices
Be aware of the games people play at work
Navigate internal politics and see it as a game rather than an energy draining
Be in control of your day, at work, by being five steps ahead of the others
Ultimately have total control over your career.
Don't get fooled all of the above doesn't happen overnight; it may sometimes be uncomfortable as once I have identified your pace and area of challenges, I'll continuously adjust the speed for you to continually step out of your comfort zone while being accountable for your progress. This is the recipe for success - what my coaching is about.
On the practical side, your coaching sessions are 100% designed around you. Therefore, before we start, I'll ask you to fill in an online questionnaire with all the information I require to start coaching you effectively as soon as your 1st session is scheduled. We will discuss all of this during out introduction call.
I hope that reading it has triggered thoughts on how working together will support you in achieving the career we both know you deserve. Time for you to master the good, the bad and the ugly of the internal politics of the corporate world by applying for your free introductory call with me.
Call me today on (+44) 07950 938 075 for a no obligation chat.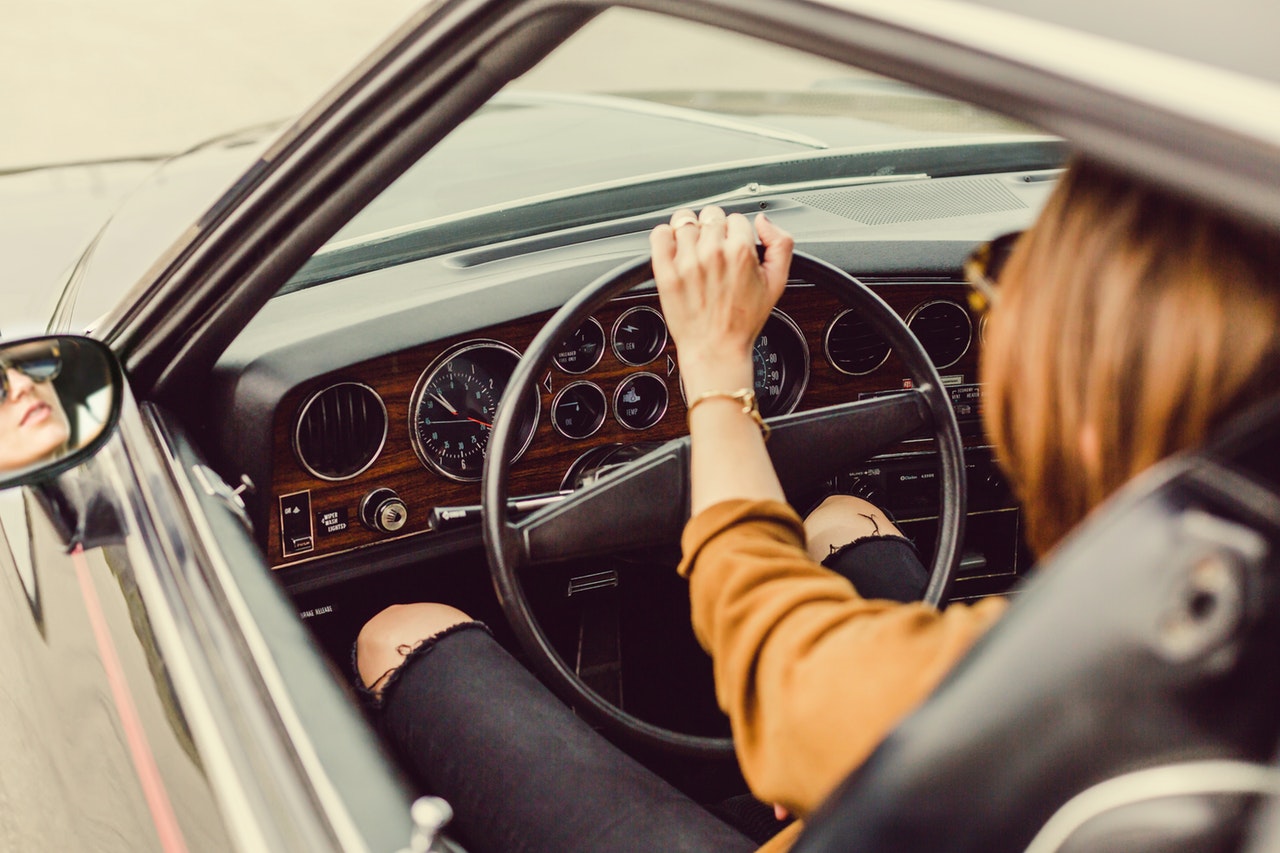 Fancy being in the driver seat next time you meet with your Boss? Download my FREE workbook Master Communicating with Your Boss